Black Los Angeles County Client Coalition, Inc.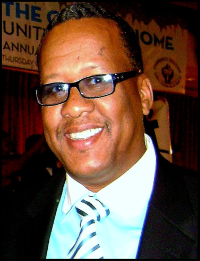 Akba Chatman "Keeping Hop Alive" Master of Ceremonies
Former substance abuse counselor for the Los Angeles County Department of Mental Health, Akbar has served in many capacities while an LA County employee, including past coordinator of the Emergency Shelter Bed Program and the homeless Section 8 program for the Homeless Housing Division of DMH. Prior to that, Akbar served the homeless mentally ill population for a non-profit organization, Skid Row Housing Trust, as a case manager in the Shelter Plus Care Program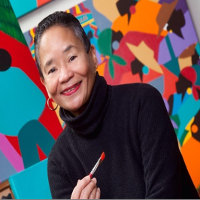 Synthia SAINT JAMES Multicultural Visual Artist
Synthia SAINT JAMES is a world renowned multicultural visual artist, an award winning author and or illustrator of 17 children's books, and author of 3 poetry books, a book of affirmations, a cookbook, a play, and the autobiographical book titled Living My Dream: An Artistic Approach to Marketing, which was nominated for the 2012 NAACP Image Awards for Outstanding Literary Work - Instructional.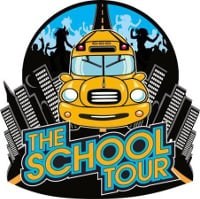 The School Tour "ONE TEAM. ONE DREAM"
The school tour is a promotional music company based in Los Angeles that takes major and independent recording artist to high, middle, charter and elementary schools. We do lunch time motivational and incentive shows, No- Bullying, Obesity, Perfect Attendance & Good Grades Assemblies in the auditorium with performances. We also perform at community events, parks, county fairs and a variety of special events around California and Las Vegas. The tour has welcomed Pop, Rock, R&B, Rap and Latin artist and dance groups.
Black Los Angeles County Client Coalition, Inc. Tel: (323) 684-4390 United States Copyright © 2018 (BLACCC) Global. All Rights Reserved.